The NCPC Board of Directors is made up of members representing state agencies, private business, education, nonprofits, religious organizations, child care providers, parents and members of the General Assembly. The governing board provides oversight and develops policy for Smart Start programs and services. The board is also responsible for ensuring Smart Start accountability. The board meets four times a year.
See the Upcoming Events page for meeting information
Board Members
Dr. Rebecca Ayers
Ms. Lorie Barnes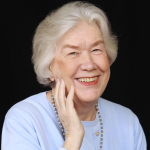 Dr. Nancy H. Brown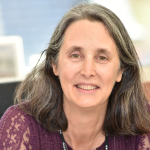 Ms. Anna Carter
Anna Carter is currently the Director at the North Carolina Division of Child Development and Early Education (NCDCDEE) where she oversees the work in the state related to early care and education programs which include the NC Pre-K program, child care subsidy and the Star Rated License system. She has worked at the Division as the Director since June 2017. Prior to 2017, her experience included 4 years as the President of Child Care Services Association, and over a decade of work at the Division in various roles. Anna received her Master's in Social Work from the University of North Carolina in Chapel Hill and her Bachelor's Degree from Occidental College in Los Angeles.
Ms. Cheryl Cavanaugh Cheryl Turner Cavanaugh resides in Richlands, N.C. and serves as Head of School of a private Christian academy. She is also the owner of four child care centers in Onslow County. She is currently a doctoral candidate, pursuing an Educational Doctorate in Educational Leadership. She is a devoted wife, mother of four children, and an advocate for all children across the great state of North Carolina.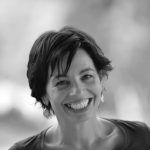 Dr. Mandy Cohen (designee Ms. Susan Perry-Manning)
Susan Perry-Manning is the Deputy Secretary for Human Services for the North Carolina Department of Health and Human Services, overseeing a $2.9 billion portfolio that includes child development and early education, child welfare, food and nutrition services, economic opportunity, vocational rehabilitation, services for the blind and deaf and hard of hearing, and aging and adult services. Susan has more than 25 years of experience in early childhood development and learning at the local, state and national levels.  She has successfully developed programs and policies that support young children's healthy development and strong families – including parent education and home visiting programs, child care and early learning, and early health and mental health services. Susan's prior work has included:
Executive Director for the Early Care and Education Consortium, a national non-profit alliance representing child care businesses;
Executive Director for the state of Delaware Office of Early Learning – working with public and private partners across Delaware to create, fund, coordinate and implement the state's early development and learning services and policies;
Deputy Executive Director at Child Care Aware of America, a nonprofit membership association working to improve child care quality, access and affordability in the United States;
Several roles in North Carolina, including: founding Executive Director for the North Carolina Early Childhood Foundation, Senior Director for Policy and Programs at The North Carolina Partnership for Children, Deputy Director for Child Care Services Association, and Executive Director for the Durham Child Care Council.
Susan holds an MA in Early Childhood Education from Concordia University – St. Paul and a BA from Hamilton College.
Mr. J. Patrick Danahy, Chair Education:  Kentucky Military Institute (HS); University of Notre Dame 1966 BSME; University of Virginia - Darden School 1968 MBA Military Service:  US Navy Officer Candidate School Dec. 1968: 2 & 1/2 years on a FBM nuclear submarine Work Experience: Cone Mills Corporation 1971-1998 (President and CEO 1990-1998); Textile consulting engagements 1999-2006; Greensboro Partnership          2006-2015 (President and CEO) Current Board Memberships:  Board Chair, KROC Institute for International Peace Studies at University of Notre Dame; Union Square Campus Inc; Board Chair, North Carolina Partnership for Children.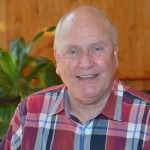 Mr. Robert L. Eagle, Vice Chair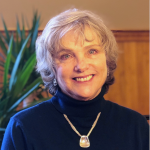 Ms. Martha Jane Eblen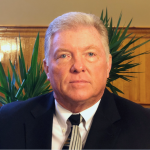 Mr. David Edge
Mr. J. Zachary Everhart, Treasurer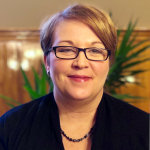 Ms. Jennifer Haygood (designee Dr. Lisa Eads)
Dr. Lisa Eads currently works for the North Carolina Community College System Office as the Program Coordinator for Career & College Promise, Public Service Technologies, and Early Childhood Education. She has 21 years of experience in the field of higher education and early childhood education. In addition to working for the North Carolina Community College System Office, Dr. Eads also teaches online courses in the Human Development and Family Studies Department at the University of North Carolina at Greensboro. Her work experience includes:
Smart Start/Surry County Early Childhood Partnership - Child Development Specialist
Stokes County Schools PreK Coordinator & Even Start Family Literacy Program Director
More at Four Coordinator for Surry County
NCPreK Consultant in Forsyth County
Director/Lead Instructor of Early Childhood Education Programs at Surry Community College
Academic Professor and Online Student Advisor in Human Development and Family Studies at UNC-Greensboro
Program Coordinator for Early Childhood, Public Service Technologies, and Career & College Promise for the North Carolina Community College System Office.
Additionally, Dr. Eads has earned:
PhD in Educational Leadership through Keiser University
EdS in Educational Leadership through Keiser University
MAT - Master of Arts in Teaching and Leadership (MAT) with Birth to Kindergarten teaching license certification through Salem College
MA - Master of Arts in Liberal Studies (MALS) through Wake Forest University
BA in Psychology through the University of North Carolina at Wilmington
AA in Liberal Arts through Surry Community College
Ms Monika J. Hostler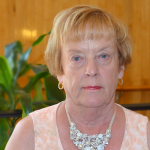 Ms. Marie Inscore
Hon. Mark Johnson (designee Dr. Pamela L. Shue)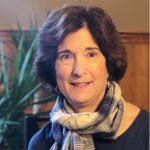 Dr. Melissa R. Johnson
Melissa R. Johnson, Ph.D. graduated from Duke University and received her Ph.D. in clinical psychology from UNC-Chapel Hill in 1980.  She recently retired from thirty years of service as a pediatric psychologist at WakeMed, working in the Neonatal ICU, Special Infant Care Clinic, and pediatric inpatient service.  She is a founding member and past president of the NC Infant Mental Health Association, is a Senior Fellow with NC Child, and is active in multiple other early childhood advocacy efforts.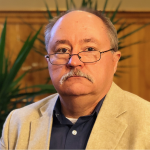 Rev. Stanley A. Lewis
Ms. Terry Maybin
Terry
Maybin
has been the Director of Tomorrow's Hope Child Development Center for 19 years.  I serve on several boards in Henderson County.   I have been married to my husband Homer for 40 years we have 3 children and 5 wonderful grandchildren.  My hobbies include gardening and catering wonderful southern dishes.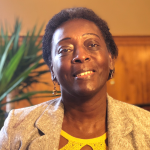 Ms. Anna Mercer-McLean
Anna Mercer-McLean, B.B.A., M.S. is the Director,  Community School for People under 6 in Carrboro.  A 5-star NC licensed child care center. Her program serves as a SHAPE NC Project Demonstration Site and as a Farm to Early Care and Education Participants. Anna has a NC Pre-Kindergarten classroom that further supports the community.  She serves as chair of the Accountability Committee of the NC Partnership for Children and is serving her second term. She serves on numerous local and state ECE boards and committees.
Mr. Charles Morris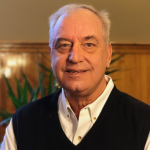 Mr. James Morrison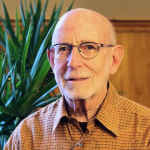 Dr. Paul Popish
Dr. Popish is a retired pediatrician who last worked as part of an interdisciplinary assessment team at the
Childrens
Developmental Services Agency in Durham. He has a longstanding commitment to the health and
well being
of children, especially those who may be at risk. Early career experiences included the private practice of pediatrics and teaching (Assistant Professor of Pediatrics, Eastern Virginia Medical School).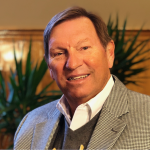 Mr. Douglas Punger
Doug Punger earned his undergraduate and law degrees at Wake Forest University (1969 & 1972). He served as General Counsel/School Attorney for the Winston-Salem/Forsyth County Schools for 33 years, retiring in December 2006. He then practiced, on a part time basis, with Faw, Fogler & Johnson, a Mt. Airy law firm that represents school boards in NWNC until his full retirement from the practice of law in December 2016. He serves and has served on many non-profit boards, including: Smart Start of Forsyth County since 2010 (Chair 2 years, Chair of NC Pre-K Committee 2 years), Robinhood Road YMCA since 2016, William G White YMCA (6 years, Chair 2 Years), YMCA of NWNC Metro Board (6 years, Chair 2 years), The Arts Based School, a Charter School, (6 Years,), Forsyth Education Partnership (5 Years, Chair 1 year), Leadership Winston-Salem 1998. He was awarded the  "Distinguished Service Award" by the Education Law Section of the NC Bar Association, May 1995 and the Karen W. Ponder 2017 Leadership Award for passionate commitment to the vision of a stronger community for children and families by the NC Partnership for Children, Inc. He has been married to Leila since 1970. They have three children and three grandchildren.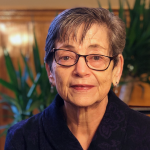 Ms. Sue Russell
Sue Russell is currently Executive Director of the T.E.A.C.H. Early Childhood® National Center (Center), which helps states implement effective workforce strategies to create education, compensation and career pathways for their early care and education workforce. Sue has over 45 years of experience in the early childhood profession, most recently as the President/CEO of Child Care Services Association.  Her work has included developing successful national workforce initiatives like T.E.A.C.H. Early Childhood® and Child Care WAGE$®.  She has worked on the development and implementation of effective policies and systems to improve access to high quality early childhood programs for all children, and led research teams on numerous studies of the early childhood workforce, the early care and education system and access issues for children from families with low incomes. She continues to serve on numerous state and national boards and committees, and has served terms as both President and Treasurer of the NAEYC Governing Board.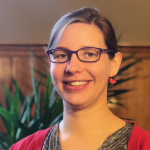 Dr. Becky Simpkin
Becky Simpkin, MD, FAAP, is a general pediatrician working in Moore County. She was educated at the University of Wisconsin-Madison and completed her residency training at the University of North Carolina-Chapel Hill in 2014. She is particularly interested in preventative medicine and children's advocacy, including access to quality early education. FAAP (Fellow of the American Academy of Pediatrics)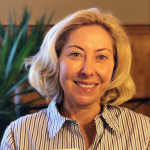 Ms. Liz Winer
Elizabeth Star Winer is a community advocate and serves as the founding trustee of the Winer Family Foundation.  Winer Family Foundation focuses on women's access to healthcare, social justice and early childhood health and development.  The foundation is particularly focused on interventions crucial to the first five years of life.   Liz proudly serves in board positions for Nurse Family Partnership, Institute for Child Success, the North Carolina Partnership for Children (NC Smart Start), Charlotte Center for Legal Advocacy and Teen Health Connection. Liz holds a B.A. in public communications from American University in Washington, DC. She held sales positions across many different industries before beginning in the healthcare field in 2007.  She has lived in Charlotte since 2000 and is married with two children.